Clotilde VERWAERDE
---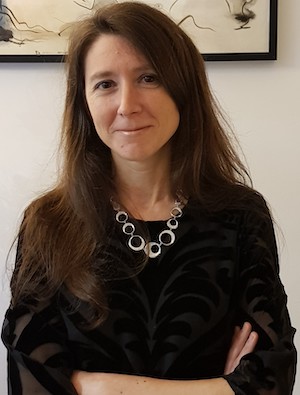 Clotilde Verwaerde est Maître de conférences au Département de musique de l'Université Paris 8. Elle a soutenu sa thèse en 2015 à l'université Paris IV-Sorbonne sous la direction de Jean-Pierre Bartoli. Elle intervient dans les enseignements de licence pour l'analyse, l'histoire et l'esthétique des musiques des xviiie et xixe siècles. Sa pratique musicale est centrée sur l'interprétation historiquement informée : elle a complété un Master de clavecin dans la classe de Bob van Asperen au Conservatoire d'Amsterdam et un Bachelor de fortepiano dans la classe de Bart van Oort au Koninklijk Conservatorium à La Haye. En 2003, elle a obtenu le premier prix au concours européen de clavecin Paola Bernardi à Bologne. Ses recherches se concentrent sur la théorie harmonique et la pratique de l'accompagnement (au clavier) dans les répertoires de musique de chambre vocale et instrumentale entre 1700 et 1850, plus particulièrement la sonate pour clavier avec accompagnement et la romance. Elle aborde les genres vocaux (romances et lieder) par le biais d'analyses comparées des mises en musique d'un même texte et du rapport entre musique, narration et mise en scène. Elle a contribué à l'ANR-HEMEF (Histoire de l'Enseignement public de la Musique En France) dirigée par Cécile Reynaud.
---
Publications
Articles dans des revues à comité de lecture
« La pédalisation au pianoforte et la pratique de l'accompagnement des romances françaises vers 1800 », in Musurgia, vol. XXII/3-4, 2015, p. 5-23.
Communications publiéese
« From Continuo Methods to Harmony Treatises. Reorientation of the Educational Goals in France (1700-1850) », in Musiktheorie im 19. Jahrhundert. 11. Jahreskongress der Gesellschaft für Musiktheorie, édité par Martin Skamletz, Michael Lehner et Stephan Zirwes, Schliengen, Argus, 2017, p. 322-333.
Lien :
https://www.hkb-interpretation.ch/fileadmin/user_upload/documents/Publikationen/Bd.7/HKB7_322-333_Verwaerde.pdf
Autre
« M. P. G. de Chabanon et le violon, un amateur au Parnasse », M. P. G. de Chabanon de l'homme de lettre au compositeur, Revue Musicorum, n° 19, 2017, p. 211-226.
---