Joël HEUILLON
---
Maître de conférences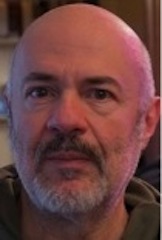 Maître de conférences
Doctor in Musicology and lecturer at the Music Departement of Paris8 University, he was also trained as a tenor singer.
Fields of lecturing (musicology, methodology, general knowledge): mannerism and early baroque period, rhetorics and poetics, transmission, vocal technique and interpretation.
Since 1999, he has directed the research team « Euridice 1600-2000 », which focuses on the present-day efficient rendering of early baroque vocal works, specifically putting in synergy the researchers' analytical work and the transition to practice with a team of interpreting artists (singers and instrumentalists). He publishes numerous texts on the first baroque period (end of XVIth through beginning of XVIIth centuries). He is regularly invited to be the artistic director of concerts, whether in partnership with research programmes or not.
He took part in various symposiums lately (May 2015 : « Le corps dans l'écriture musicale (Bodies in musical writing) » ; March 2016 : « Texte, voix et expression dans la musique contemporaine autour de la Méditerranée (Text, voice and expression in contemporary music around the Mediterranean) » ; April 2016 : « L'idée d'espaces sensibles dans la dramaturgie musicale : vers le présent (The idea of sensitive spaces in musical dramaturgy : towards the present day) » ; May 2016 : « 50 years of pet sounds »).
---
Publications
Directions d'ouvrages ou de revues :
- Novembre 2016 : Actes du colloque « La voix dans l'aria d'opéra »
- 2017 : numéro de la revue Filigrane sur l'interprétation
Communications publiées :
- 2016 : Actes du colloque « Le corps dans l'écriture musicale » : « Une musique des corps… » (PUV, Rennes)
Productions artistiques théorisées :
- Novembre 2015 : « Favellare in armonia… », concert démonstratif (monodies de Peri et Monteverdi), associé à « Dire en musique… », Journée d'études, Corté (Université de Corse) et Pigna (Centre culturel Voce)
- Mars 2016 : « Déployer l'éloquence… », concert démonstratif (musiques vocales et instrumentales du 1er baroque et créations contemporaines autour de la figure d'Orphée), associé à une demi journée d'études (Semaine des Arts de l'UFR ARTS de l'Université de Paris8)
Publications "on line"
2015 : « Réponse faite à un curieux sur le sentiment de la musique d'Italie » d'André Maugars ( http://www.musique.univ-paris8.fr/orphee/spip.php?article1169 )
Novembre 2016 : Actes du colloque « La voix dans l'aria d'opéra »
2017 :

Dossier « Euridice » de Jacopo Peri et Ottavio Rinuccini (livret, préfaces, textes divers)
Préfaces aux « Nuove Musiche » de Giulio Caccini (traduction revue)
---